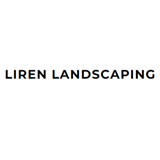 Company or professional name (公司或专家名称):

利人园艺 LIREN LANDSCAPING


MASONARY AND CIVIL ENGINEERING, OVERALL LANDSCAPE DESIGN
欢迎来到利人园艺公司!我们致力于为客户提供高质量、专业化、全方位的园艺工程服务,为客户提供满意的解决方案,以专业的技能和严谨的态度创造美丽、舒适的室外环境。
我们非常重视施工质量和客户满意度,因此我们在每个施工项目中都注重以下几个方面:

1. 工程质量优良:我们有经验丰富的施工人员,具有高超、精湛的施工工艺,能够确保每个项目都达到最佳效果。我们采用优质的材料,以确保我们的项目具有耐久性和长寿命。
2. 合同信守:我们始终将客户的利益放在第一位,遵循合同规定的约定,始终保持开放的沟通,以确保客户的权益得到最大的保障。我们会严格按照合同要求进行施工。
3. 专业化服务:我们提供全面的园艺工程服务。我们会根据客户的需求提供专业化的解决方案,并始终保持开放的沟通,以确保我们的服务能够满足客户的期望。

我们感谢您对我们的信任和选择,如果您需要任何园艺方面的帮助,请随时联系我们。我们期待着与您合作,为您提供最优质的园艺施工服务!

中文热线: 647-770-5865 Mr. Xu (Mandarin)
ENGLISH: 905-960-9729 Jason (English,Mandarin,Cantonese)
437-819-2851 Chen (English,Cantonese)

LIREN LANDSCAPING is a professional construction service provider offering high-quality, specialized, and all-round landscaping services. We are committed to providing customers with satisfactory solutions, creating beautiful and comfortable outdoor environments with professional skills and rigorous attitudes.We place great importance on construction quality and customer satisfaction, and therefore, we pay attention to the following aspects in every construction project:

1. Excellent engineering quality: We have experienced construction personnel with superb skills and craftsmanship, ensuring that every project achieves the best results. We use high-quality materials and modern technology to ensure that our projects have durability and long service life.
2. Contract compliance: We always put the interests of customers first, follow the agreements stipulated in the contract, maintain open communication, and ensure that customers' rights are maximally protected. We strictly follow the contract requirements for construction and will not have any additional costs or delays in the construction period.
3. Professional services: We provide comprehensive landscaping services. We will provide specialized solutions according to customers' needs and maintain open communication to ensure that our services can meet customers' expectations.

We appreciate your trust and choice in us. If you need any help in landscaping, please feel free to contact us. We look forward to working with you and providing you with the best gardening construction services!
Tel:中文热线: 647-770-5865 Mr. Xu (Mandarin) 黄页信息 [Source Link]:https://www.58home.space/LIRENLANDSCAPING
利人园艺 LIREN LANDSCAPING Service Category (业务服务类别范围):
树木园艺
其它信息:
利人园艺 LIREN LANDSCAPING Service areas (业务服务区域):
GTA Area(大多伦多地区)